2018 CUT OFF DATES
Act soon, to avoid disappointment and get your order delivered before the end of 2018!
Our cut off dates for definite completion of orders in 2018 are as followed:
Standard CTS – Wed 12th Dec
Assembly Job – Friday 7th Dec
Routed – Friday 7th Dec
Benchtops – Friday 7th Dec
Express Service – Fri 7th December
As usual with any jobs ordered after the cut-off date and required this year, we will strive to complete early if required.
We will be closed as of
12pm 21st December
& reopening on 7th January 2019
To lock in your order, you've got the following two options:
1. Order now via our standard delivery (Standard 7 days)
2. Use our Express Service, and guarantee your order will be ready for delivery after 4-working-days. If you order from our extensive Express Stock Range, your order will be ready to pick up after 4 working days WITHOUT any surcharge.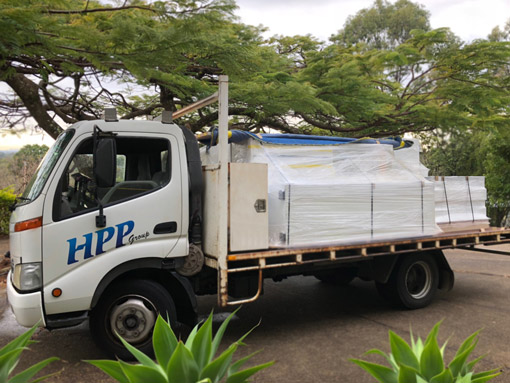 HPP onsite delivering fully assembled cabinetry
And one last thing,  In case you weren't aware… We can also deliver it to the site and even offer an in-house assembly service, for anyone who needs a little extra help this 'silly season'.
Let HPP do the work for you
Prices available in Cabinet Pro