The HPP Group are one of Australia's largest suppliers of the cut-to-size, post-form and architectural finished products to the cabinetmaking, walls and ceiling industries.
We support cabinetmakers, kitchen suppliers and other small businesses to work more profitably.
Our products are used in grand residential homes, multi-residential units, high rises, university campuses and, more recently, in several mining camps within Queensland.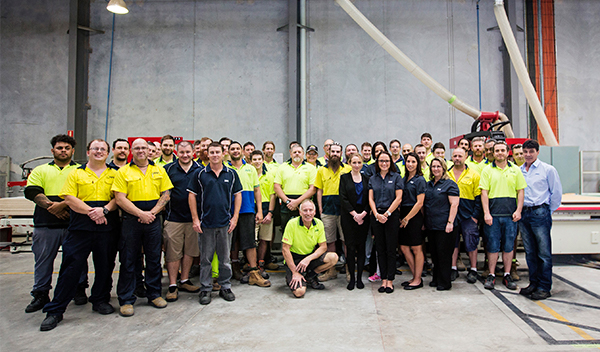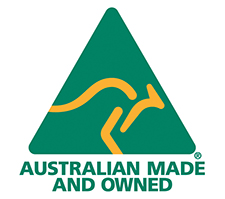 We've supplied commercial cabinetry and joinery products to some of the largest projects in South East Queensland, including major shopping centres, hospitals, aged-care homes and numerous large government projects.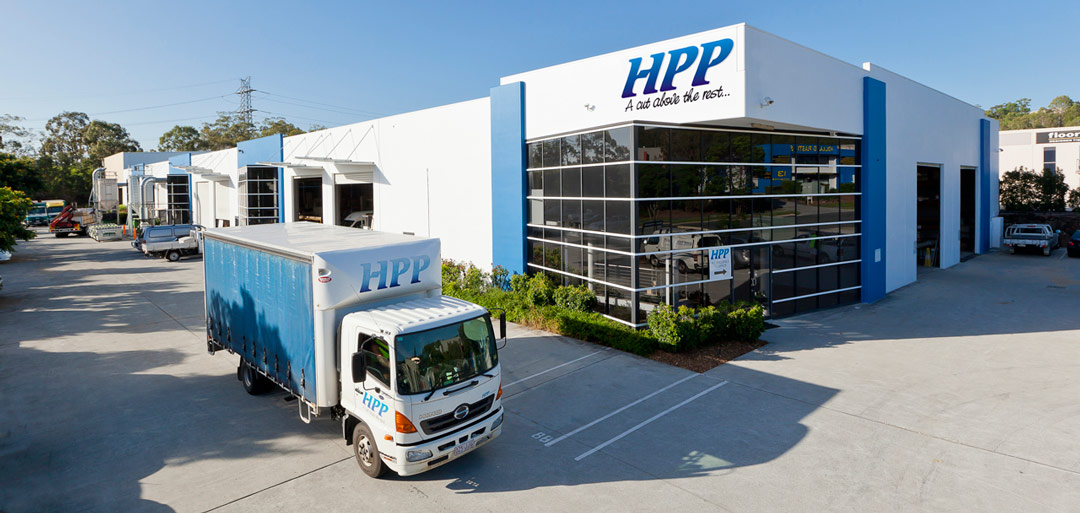 HPP Group was originally formed in 1996 on the Gold Coast. Back then, the company produced laminated benchtops and cut-to-size panels for the cabinetmaking and shop fitting industries.
Following years of dedicated effort, HPP Group moved its three divisions under the one roof into its 4500 m2 factory at Molendinar on Queensland's Gold Coast.  
This amalgamation created a more streamlined and efficient manufacturing operation and now ensures that HPP maintains its highest level of service.
The company's manufacturing operation works from 6am to midnight, six days a week to meet the needs of cabinetmakers, builders, developers and architects around Australia.
Since the company opened its doors in 1996, HPP Group has grown and diversified into one of Australia's largest joinery manufacturer. Today we employ more than 70 full time staff and have all the latest machinery and technology to produce exceptional Australian-made products.
HPP's three divisions are:
HPP Cut to Size – servicing cabinetmakers and small business operators with cabinets, benchtops, routed doors, hardware and assembly services.
HPP Commercial – delivering cut to size cabinetry products and services for high-end, large-scale developments; includes supply of walls and ceilings and bulk components.
Box Joinery – a reliable supplier of end-to-end joinery solutions for builders and developers of multi-residential properties plus educational healthcare, aged-care and commercial sites.
CUSTOMER IS CORE
At HPP, the customer is at the centre of everything we do. We're in it for the long-haul, striving to do the job right, every time.
IMPROVE, ALWAYS
We encourage questions, share expertise and embrace continuous learning. We strive to improve ourselves, our company and our customers' experiences.
EMBRACE THE ELEPHANT
We always give – and expect – direct, honest and supportive communication.  We tell it like it is, without blame.  We see every interaction as an opportunity to grow together.
ALL IN, ALL TOGETHER
Each of us is a humble, hardworking human who always gives more than what's expected because we care so deeply.  We work, we have fun. We endure the lows and celebrate the highs as a team.
LOOK LEFT TO FIND RIGHT
We critically question conventional wisdom in search of the best path.  HPP was founded as a better alternative.  We pursue the charted and the uncharted and take smart risks.  We're game for a challenge.  And know that making something better is always exciting.
Environment Responsibilities
The HPP Group has built a strong reputation for sustainable building practices and for meeting our clients' environmental objectives and targets.
We have an obligation to ensure that we are as green as possible throughout our whole operation. We encourage our entire team to take an active role in managing our environmental performance.
A few of our environmental initiatives are:
We partner with suppliers of low formaldehyde emission MDF boards (E0).
We use high-strength, water-based glues.
We strive to reduce our carbon emissions and undertake a range of initiatives to minimise our water use and wastage.
Working safely
We take safety seriously.
HPP Group have compliant Occupational Safety and Environmental Policies and Procedures in place throughout our organisation. These procedures represent a significant investment and help us achieve our goal of zero lost time due to injuries within the group.
Quality assurance
Maintaining a high-quality product is a cornerstone of HPP's work practices. To ensure our range of products and services is meeting our client's expectations, we operate an internal business management system which meets the manufacturing industry requirements.
GET IN TOUCH
We'd love the opportunity to work with you and turn your ideas into reality. Please take a moment to tell us about your business and how we can help you.