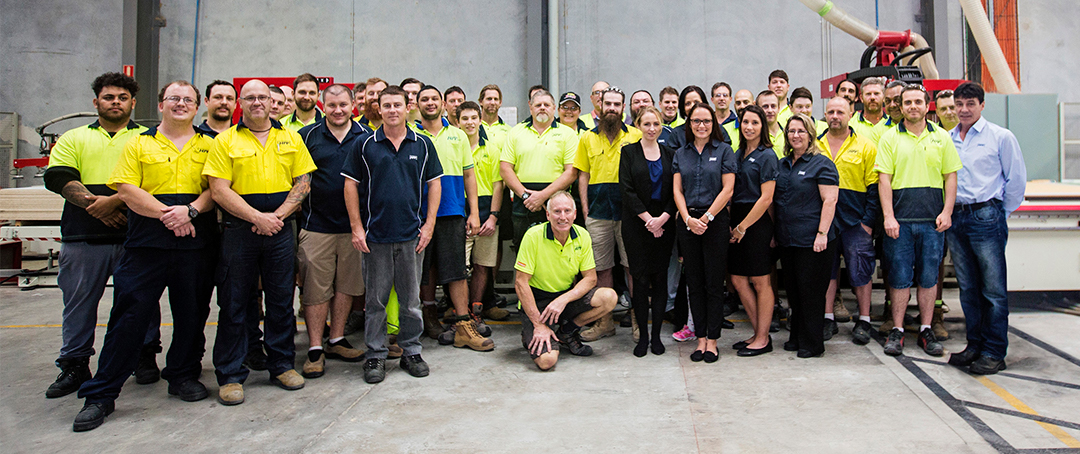 The HPP Group has a diversely skilled management team, who have experience in all areas of the cabinetmaking industry. We are recognised as an industry leader and our team works hard to preserve our reputation by maintaining exceptionally high standards with our custom Australian-made cabinetry solutions.
We pride ourselves on quality and aspire to manufacture and supply an extensive range of custom made products and services for the wall and ceiling industries in Australia. We also work hard to build successful working relationships with our clients.
Our goal at the HPP Group is to create beautiful environments and we draw upon our teams combined years of expertise, craftsmanship and appreciation of the design and construction process to make your project a reality.
HPP Group is always looking for talented and passionate people to join our team. We have an exciting, vibrant workplace where everyone shares the same passion for delivering outstanding work for our clients. Each employee has the opportunity to make an impact and are encourage to find a solution for any challenge.