Custom Acoustic Panels
HPP Group is the leading Australian manufacturer of custom, high-quality ceiling and wall acoustic panels.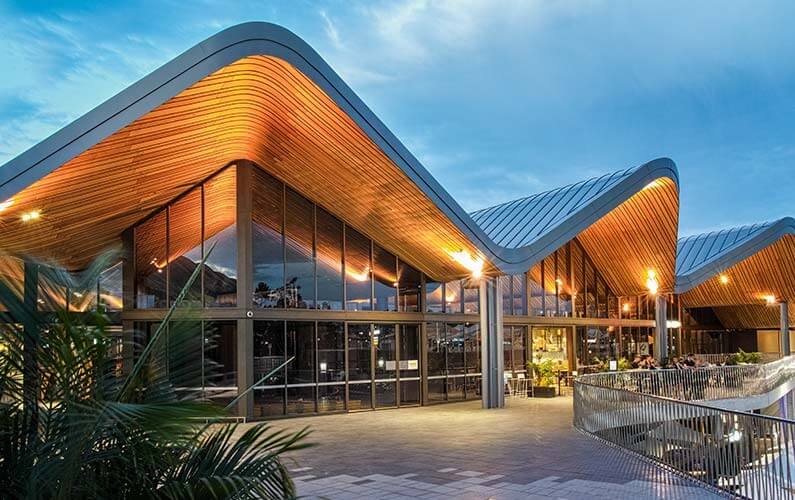 Since 1996, HPP Group's trusted team has been revolutionising the world of ceiling and wall acoustic panels.
Experts in manufacturing custom acoustic panels, everything from acoustic wall panels to acoustic ceiling panels. Each person at HPP Group possesses specialised skills in their field, from architectural technology through to design.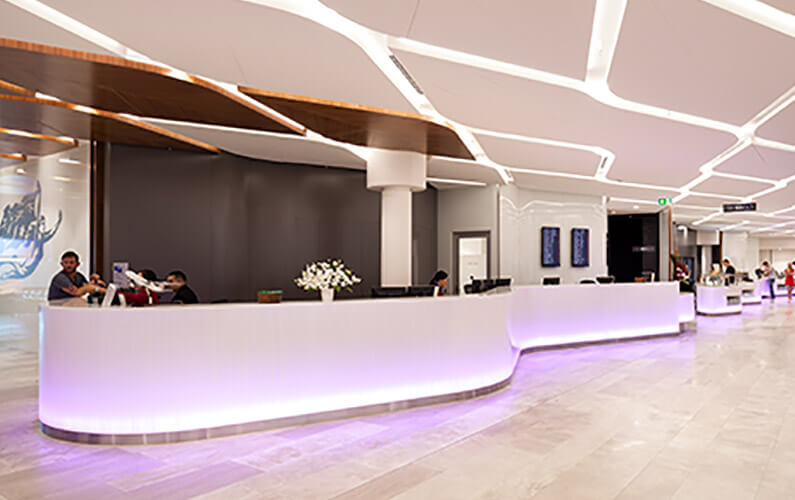 Acoustic Panels 
Acoustic panels provide the perfect solution for sound absorption by dampening sounds in restaurants, offices, homes and more.  At HPP Group, we offer a number of sound insulating acoustic panel styles to choose from. 
The HPP Group Difference…
We focus on providing innovative custom solutions for acoustic ceiling and wall panels. Our team of industry experts will build you a ready-to-install, custom acoustical panel solution with an impressive aesthetic finish. As an industry leader, we use the very latest technology and products to ensure you're always blown away by the final product. We know that time-is-money for you, so at HPP, we have several reliable options for you to choose from.
One quick way is the assembly service by simply placing your order on Cabinetpro and pick up your finished project, fully assembled, from our Gold Coast factory.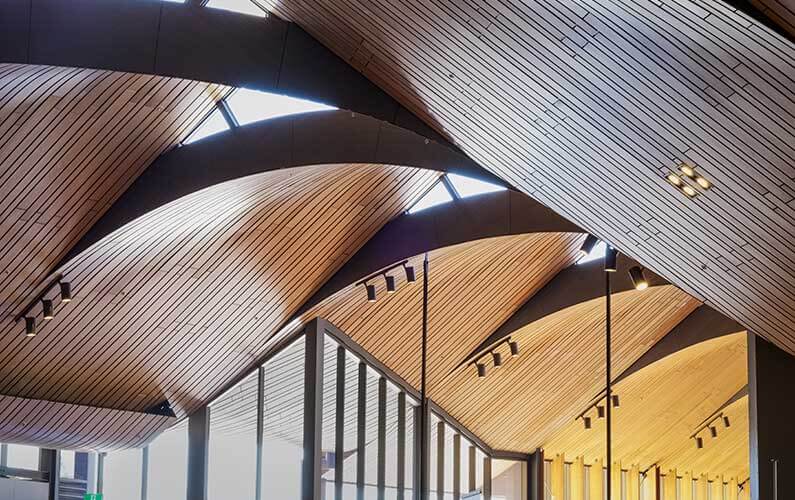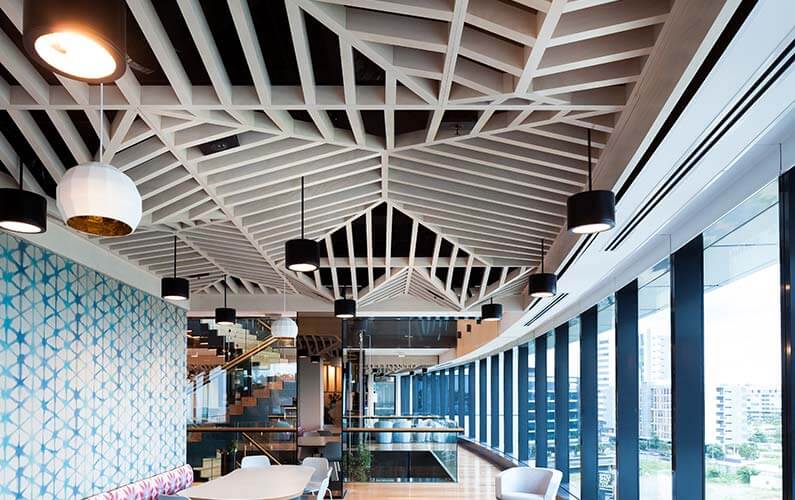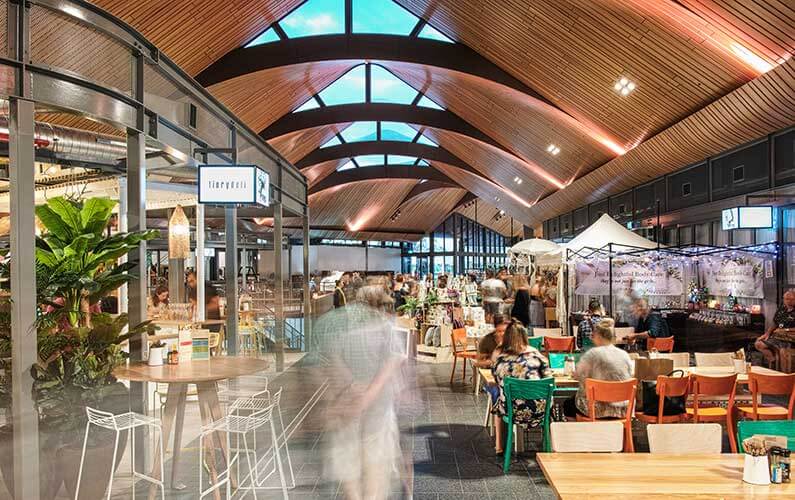 Customised Acoustic Panels
Making custom acoustic panels is our passion. From traditional styles to new contemporary designs. HPP Group can turn your project vision into reality using our high-quality custom wall acoustic panels and ceiling acoustic panels. We put the creativity and design into your hands by providing a wide array of finishes and product configurations.
What are Acoustic Panels?  
Acoustic panels of made up of compressed mineral wood or foam and they absorb sound waves. These panels can help to reduce general noise, clarify speech, and limit reverberation in walls within enclosed spaces.  
Through the use of acoustic panels, you can virtually "clean" an area of unnecessary sound debris that might make a teacher impossible to hear when they speak or enjoy the full essence of beautiful music or record sounds as crisply as possible.  
When sound waves travel through the air and hit a wall or ceiling, mounted acoustic wall or ceiling panels, the fibreglass fibres or foam pores vibrate which increases the friction among the fibres or pores. These vibrations then reach a point where there is enough friction created for the conversion of sound energy to heat energy.  
Heat, or kinetic, energy can't be contained so, it dissipates quickly leaving no sound waves and thereby no sound.  
Custom acoustic panels block the noises from entering or exiting a room. The panels crafted by HPP Group are heavy and dense to ensure long-lasting quality. Acoustic wall panels and acoustic ceiling panels are the perfect solutions for many spaces including:  
-Auditoriums: Through the use of soundproofing panels, you can improve the sound quality and clarity in an auditorium by reducing the amount of background noise resulting from echoes and thereby improving the experience for the entire audience.  
-Condos/Apartments: These panels can help to increase the sense of privacy of those living in condos or other living situations in which shared walls with other tenants exist. Soundproof panels can help minimise the transmission of noise from one unit to another. Additionally, these panels can add value to your home by offering more privacy than other units.  
-Dance or Performance Studios: Studios used for dancing and other forms of performing often choose to equip their walls and ceilings with acoustic panels to prevent sound from leaking into adjacent rooms and improve the quality of music and sound within the room.  
-Hotels: In the hospitality industry, it is essential to provide guests with the best possible experience. With the use of acoustic walls and ceilings, hotels can minimise the risk of noise complaints and bolster their efforts to provide a calm and relaxing retreat to guests.  
-Libraries: Libraries are notorious for needing quiet space. After all, libraries are often the destination of those looking to get work, research, studying and reading done. Acoustic accents in libraries can help decrease distractions by containing any excess noise.  
 No matter what type of space or room you need noise reduction in, acoustic wall and ceiling panels are a great option to improve the overall ambience and experience of the space.  
At HPP Group, we make designing your own unique custom acoustic panelling a breeze. We cut and design your panels to suit your specific space and needs.  
"Less Work & More Fishing"

"Buying cut-to-size rather than cutting and edging myself makes a huge difference, it means less work and more fishing…Your quality and service is excellent and your online ordering is very good. It makes ordering quicker and easier than ever."

---

"Time to pursue other work"

Purchasing my cut to size through HPP allows me more time to pursue other work rather than cut, edge and drill in my own factory which is very time consuming. The team over there are fantastic and always eager to help.

---
GET IN TOUCH
Contact us today about our high-quality acoustic panels, skilled workmanship and dedication that translate into a service that give your project a real wow-factor.
Whenever you're ready, we can organise a call to discuss how we can best help you for your next cut to size Gold Coast project.